POP CAR RENTAL MAURITIUS
Car rental and scooter in Mauritius Island
If you are looking for scooter and car rental in Mauritius, POP Carhire Mauritius is here to offer you the best deal.

Best rental prices
Looking for cheap car to rent in Mauritius and good service? POP Mauritius is here to give you the best service at affordable rates.


Driving in Mauritius Island
Driving a car in Mauritius is a perfect way to discover and explore the island with freedom and flexibility. Indeed you can park easily in all the nice places to visit, and plan your own trip easily. Driving in Mauritius is not difficult for most of tourist who visit us. However, its always good to be aware of some key advise and information like the driving specificities and driving behaviours in Mauritius.
Enjoy Mauritius world-class customer service!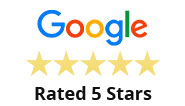 Local family owned company
POP Mauritius is a local family owned company. We work hard to offer you high quality service at the best rental prices.
Discover POP Mauritius.